Sponsorship and Exhibition
Do you want to sponsor ESTAD 2021 or do you want to be part of the exhibition? Please contact Nathalie Krumm at nathalie.krumm@jernkontoret.se or our team at estad2021@akademikonferens.se
The venue will be the Brewery Conference Centre (http://www.munchenbryggeriet.se/eng) in the centre of Stockholm, which offers a spectacular view over the water and Stockholm City Hall. The Brewery Conference Centre offers outstanding exhibition facilities, located in the centre of the building and surrounded by the session rooms. The exhibition area will be an integrated part of the conference, which ensures "great value for money". Our ambition is to offer excellent exhibition opportunities for all, small companies with limited budgets as well as large companies with exclusive demands. Therefore, exhibition areas will be allocated on a first come, first served basis. You find Exhibition Packages as well as the layout of the exhibition area in this document as well as on our web site www.estad2021.com.
For those who want to be associated with the conference through sponsorship, we have an attractive package that will assure high visibility during the run up to the conference as well as during the conference itself.
We warmly welcome you to participate as a sponsor or exhibitor at this event in Stockholm in 2021. Don't hesitate to book your sponsor package or exhibition stands soon as possible in order to get maximum exposure of your company.
Terms of payment:
Diamond and Gold Sponsorship
An invoice will be issued after the contract is signed by both parties. Payment should be made within 30 days of receipt.
Exhibitors
An invoice will be issued a few days after registration. Payment should be made within 30 days of receipt.

Cancellations
100% repayment of cancellations before February 1st, 2021.
Cancellations must be sent in writing to ESTAD2021@akademikonferens.se.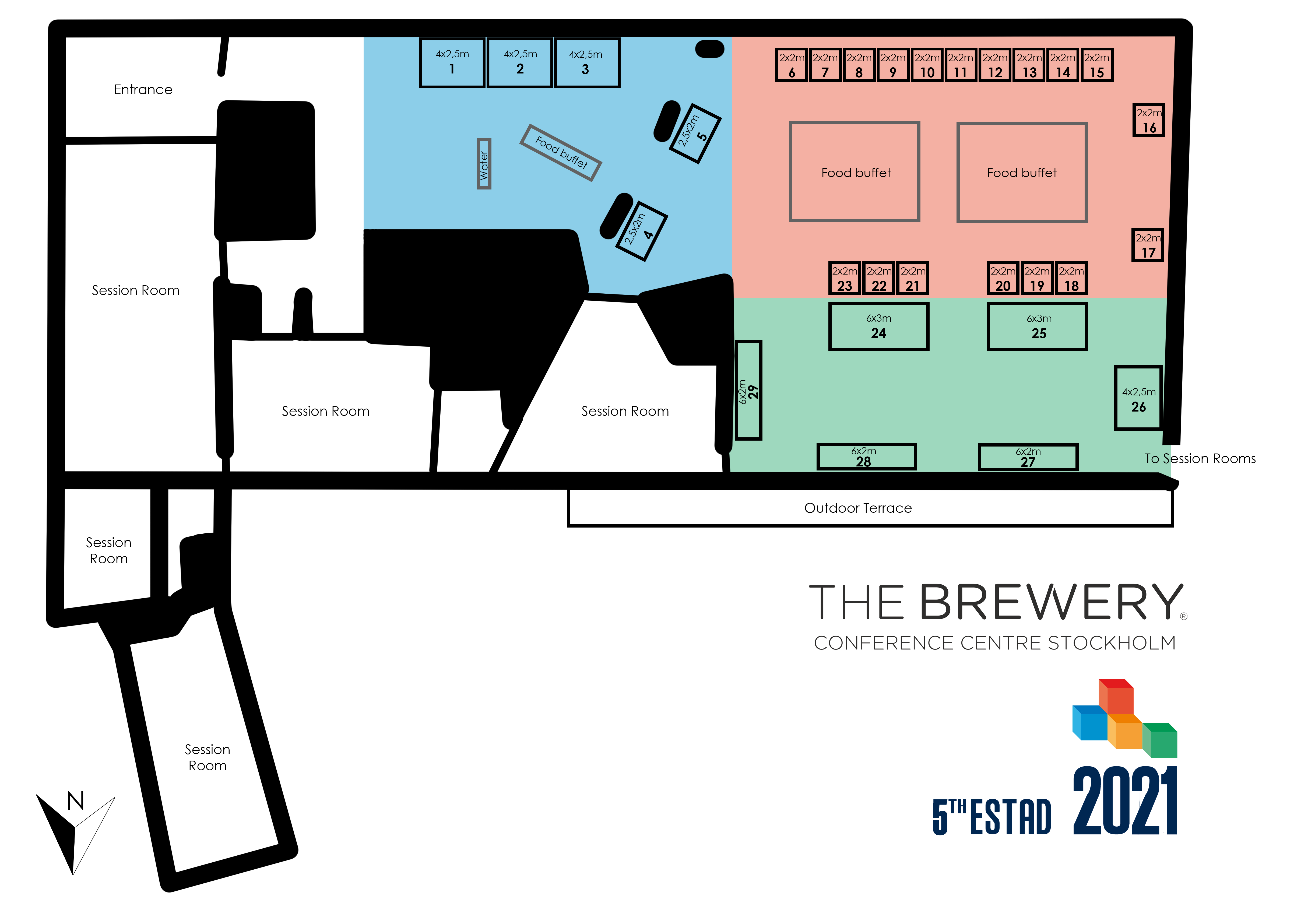 Last updated:
March 3, 2021.
Editor in chief: Nathalie Krumm, Jernkontoret.